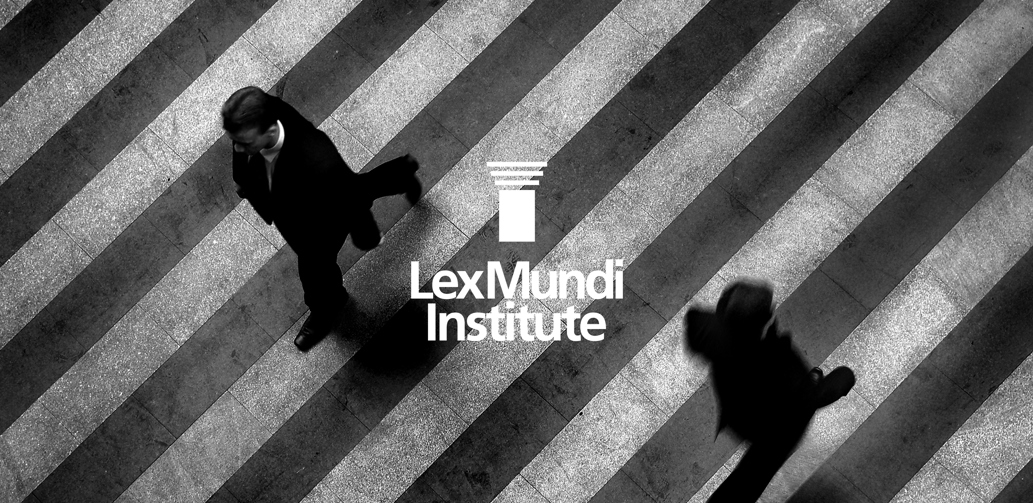 Since the inaugural program in 2004, Lex Mundi member firms and their clients have increasingly turned to the Lex Mundi Institute (LMI) for unique, advanced learning opportunities for lawyers that cannot be found elsewhere. 
The Cross-border Transactions program objectives are to prepare participants to run cross-border mergers and acquisitions transactions, to enhance their knowledge and understanding of business concepts relevant to those transactions, and to develop an array of skills that cross-border lawyers need. Participants will be expected to participate in practical exercises, preparing and presenting a pitch to in-house counsel, and negotiating a deal.

During the program, participants will attend courses on presentation and communication skills, professional responsibility, negotiation skills, and business development and building and sustaining client relationships. Valuation and financial impact of an M&A deal will be explored in some depth. Participants will also have a unique opportunity to network with colleagues from other countries. A recommended prerequisite is a minimum of seven years' experience in transactional practice.
Participants in the Lex Mundi Institute Cross-Border Transactions Program are selected through an application process.
The selection process does not involve deciding which nominees are better than the others but focuses on putting together a group of individuals that will interact well.  
An application form must be completed by the firm and submitted along with the candidate's CV.  
Please contact Krystle Bullock with any questions.
Location
The program will take place at Watergate Hotel
2650 Virginia Ave NW, Washington, DC 20037, United States
+1 844-617-1972
The Watergate Hotel is an urban resort located along the banks of the Potomac River. After its 125 million dollar rennovation in 2015, it's now a one of a kind hotel that pays tribute to its own storied past. It combines classic elegence and bold mid-century modern design to give you the warmth of comtemporary luxury. 
More information regarding room reservations will be sent with acceptance into the program.
Agenda
Sunday 17th July 2022
Time
Monday 18th July 2022
Time
Business Development
During this session you will how to build your personal brand and how to leverage the Lex Mundi network. Two 15 minute breaks and a one hour lunch is scheduled during this time.
Group Activity Followed by Dinner
Tuesday 19th July 2022
Time
Risk Analysis
During this session you will learn techniques used for risk analysis and apply them while doing small group work. There are two 15 minute breaks and a one hour lunch scheduled for this time.
Wednesday 20th July 2022
Time
Negotiating for win-win
You will learn different negotiating approaches and apply this in small group exercercies. There are two 15 minute breaks and a one hour lunch scheduled during this time.
Swingers Golf Club
Come get your golf game on while enjoying cocktails and small bites with your colleagues.
Thursday 21st July 2022
Time
Introduction: Running a Cross-Border Transaction
Using a specially designed case study, senior members of Lex Mundi's Cross-Border Transactions Practice Group, in-house counsel and business experts will lead exercises and discussion, at an advanced level and in an interactive context, dealing with the planning, organizational and substantive issues that arise at different stages of a cross-border M&A transaction.
The two-day program will be organized around a high-end mock M&A transaction. Participants will be grouped into teams and will be asked to prepare remotely in advance of the program. The teams will be actively involved in "pitching" the work to a panel of real in-house counsel acting as the prospective client. Subsequently the teams will be asked to handle various aspects and stages of the mock cross-border M&A transaction, in the presence of the panel of in-house counsel.
A substantial part of the program will focus on the financials of an M&A transaction, allowing participants to gain a better and more thorough understanding of enterprise value and deal financing.
The following aspects of handling a cross-border M&A transaction will be addressed:
Initiating the work and managing a multijurisdictional transaction
Preparing a written pitch (in advance) and presenting to a panel of in-house counsel
Understanding the basic financials of valuation
Structuring the deal
Identifying risks of the deal
Making a non-binding offer
Negotiating the deal
The two days will require the intense and full-time dedicated involvement of all participants. Working in teams will allow participants increased professional networking. Please note that the teams will be required to do some preparatory work with their Lex Mundi colleagues across borders in the two to three week period prior to the program. Participants are kindly asked to take this into consideration when planning their travels.
Friday 22nd July 2022
Time
Running a Cross-Border Transaction- Presenting and Negotiating the Deal
Teams will reflect what they have learned and the details of the transaction in presenting and negotiating their non-binding offer. In-house Counsel and other faculty members will be actively involved in this day.