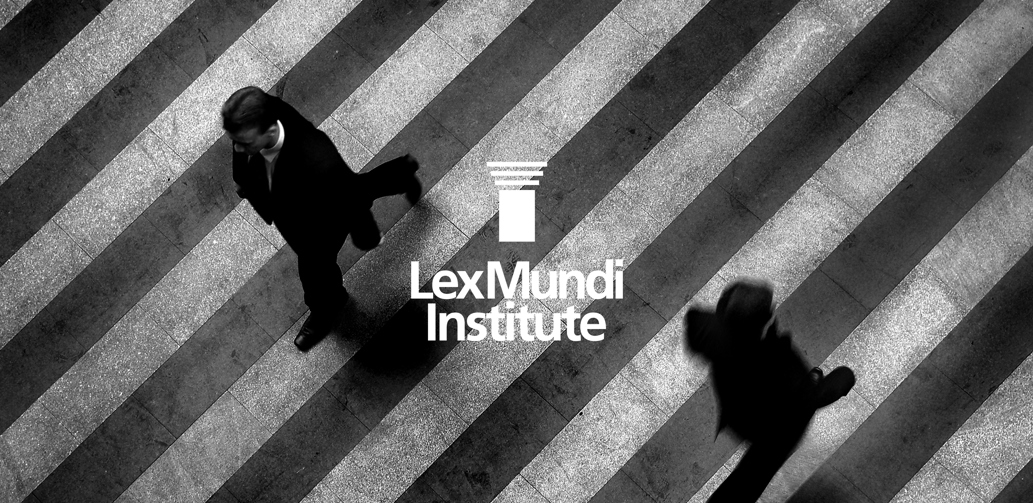 Since the inaugural program in 2004, Lex Mundi member firms and their clients have increasingly turned to the Lex Mundi Institute (LMI) for unique, advanced learning opportunities for lawyers that cannot be found elsewhere. 
Designed for managing partners and other firm leaders, (such as members of management committees and practice group leaders), this sophisticated program will focus on key leadership and management issues that are critical to a firm's success in the current competitive global market for legal services:
Rising to the challenge of leadership
Strategic planning and execution
Leading and managing partners
Finances: digging beneath the surface
Managing change
Participants in the Lex Mundi Institute Advanced Leadership and Management Program are selected through an application process.
The selection process does not involve deciding which nominees are better than the others but focuses on putting together a group of individuals that will interact well.  
An application form must be completed by the participant and submitted along with the candidate's CV.  
Please contact Krystle Bullock with any questions.
Agenda
Sunday 21st August 2022
Time
Orientation and Introduction to Lex Mundi
Monday 22nd August 2022
Time
The Producer-Manager Dilemma: A Case Study
The case study will focus on the dilemmas facing partners who have to maintain thriving practices (and a personal life) while also taking on leadership roles. The discussion will conclude with an exercise that asks the participants to reflect about their priorities and how they allocate time among them.
Steve Armstrong, Firm Leader
Tim Leishman, Firm Leader
Tuesday 23rd August 2022
Time
Trends in Legal Markets
Competitive challenges in the global market for legal services
Discussion of developments in participants' own markets
Debra Baker, GrowthPlay
Conducting an Effective Strategic Analysis
Conducting the due diligence: what do you need to know before you think about strategic objectives?
Understanding your market position, then identifying potential risks and opportunities
Analyzing the profitability and sustainability of lines of business
Creating alignment: taking a strategic approach to staffing, organizational structure, systems, etc.
Preparing for different competitive and economic scenarios
Debra Baker, GrowthPlay
Strategic Planning Processes
Building and maintaining support
Designing an effective implementation process
Delegating effectively and creating accountability
Monitoring progress
Debra Baker, GrowthPlay
A Case Study: Creating Strategy
The case study will describe a firm or practice group that has traditionally had a steady flow of work from major companies in its jurisdictions, including large international companies. That work is now under attack from two directions: local firms that are offering to do some of it more cheaply, and major international firms that are going after the higher-end cross-border work, and that are rumored to be opening or expanding their local offices. In the face of these pressures, there is growing tension between groups of partners who have different visions for the firm's future (expansion vs. focusing on areas of traditional strength). What should the firm's strategy be to counter these trends, and how should it implement the strategy? The case will be accompanied by a description of the firm's relative position in its market (e.g., size, prestige, and profitability compared to its chief competitors). (These facts may change as the case is developed.)
Debra Baker, GrowthPlay
Wednesday 24th August 2022
Time
Building Your Lawyers' Practices and Careers
Sustaining engagement and motivation among younger lawyers
Accelerating partners' development
Effective planning and guidance models for partners
What are your firm's next steps?
Steve Armstrong, Firm Leader
Tim Leishman, Firm Leader
Leading Business Development Initiatives
What is the most effective strategy for generating more business?
The range of possible initiatives: a discussion
Focusing on teams and individuals
Differing roles leaders can play
Steve Armstrong, Firm Leader
Tim Leishman, Firm Leader
Facilitating Effective Collaboration
The business case for more collaboration
Determining when collaboration is worth the effort
Overcoming obstacles and measuring outcomes
Developing the Next Generation of Rainmakers
Playing to strengths: differing styles of success
The role of "sponsors" and how to support them
Steve Armstrong, Firm Leader
Tim Leishman, Firm Leader
Group activity followed by dinner
Thursday 25th August 2022
Time
Taking Control of Your Firm's Finances
Collecting and reporting the data you really need
Focusing on small changes that can make large differences to profitability
Tracking and improving profitability by practice areas and lines of business
Building and monitoring budgets effectively
Robert Mowbray, Taylor Mowbray LLP
Lunch and Break; Individual Reading of Case Study
An Analytical Case Study
This case will be based on summary data for a fictional firm: productivity, realization, leverage, average tenure for associates, average billing-to-collection cycle, a breakdown of overhead, average margins for each level of lawyer, etc. The participants will be asked to spot areas for possible improvement.
Format:
Breakout groups (five people in each). Each group will have an interactive computerized spreadsheet that will demonstrate the effect on profitability of changes to various metrics.
Debriefing of breakout discussions within the entire group.
Concluding summary by instructor.
Robert Mowbray, Taylor Mowbray LLP
Structuring Fees and Managing Matters in a Changed Economy
Analyzing the effect of discounts on profitability
Negotiating and managing caps, blended rates, fixed fees, success fees, and other alternative fee arrangements
Managing profitability for a fixed-fee arrangement
An exercise, using computerized spreadsheets that will demonstrate the effects on a matter's profitability of different approaches to staffing it and to allocating tasks among the team's members.
Robert Mowbray, Taylor Mowbray LLP
Friday 26th August 2022
Time
Leading a Group Towards a Common Goal
A systematic approach to bringing about change
An exercise based on a scenario: tactics for moving a group forward
Planning your next steps: what change do you want to accomplish, and how will you move forward?
Steve Armstrong, Firm Leader
Tim Leishman, Firm Leader
Leadership Conversations
Managing difficult conversations
Coaching colleagues
This segment will mix brief presentations with discussions about challenging situations such as under-performance, the delivery of criticism, and disputes among peers.
Steve Armstrong, Firm Leader
Tim Leishman, Firm Leader
Your Next Steps
Using a simple planning form, participants will be given a final opportunity to reflect on the program's content, apply it to their firms and their roles, and decide their next steps as leaders in their firms.
Steve Armstrong, Firm Leader
Tim Leishman, Firm Leader
Closing Dinner
"Business Casual" is requested for the closing dinner; however, ties are not required.