Bringing the best together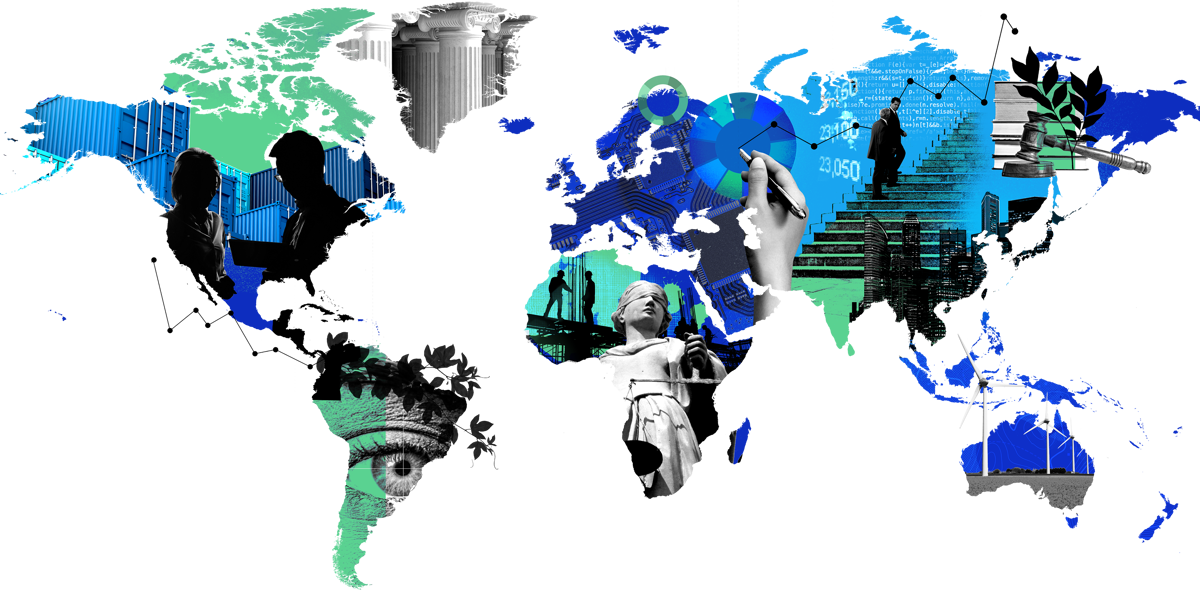 Cross-border legal solutions from the world's top independent law firms
Global Crosswinds, Stakeholderism and General Counsel
Lex Mundi's latest General Counsel Summit Report
Read the report
Lex Mundi is the world's leading network of independent law firms. It brings the best together – law firms, lawyers, and business professionals – in more than 125 countries to provide world-class cross-border legal solutions.
Our member firms offer a global resource of unmatched breadth and depth, with over 23,000 lawyers worldwide.
Design your ideal international legal team with Lex Mundi Equisphere®
The fundamental advantage of using Lex Mundi is our quality assurance of the member firms, with the added benefits of cohesion, consistency and collaborative openness to Lex Mundi that goes beyond what you would expect from any network.

Helena Samaha President & CEO
Lex Directory
Find a top lawyer, anywhere, right now.