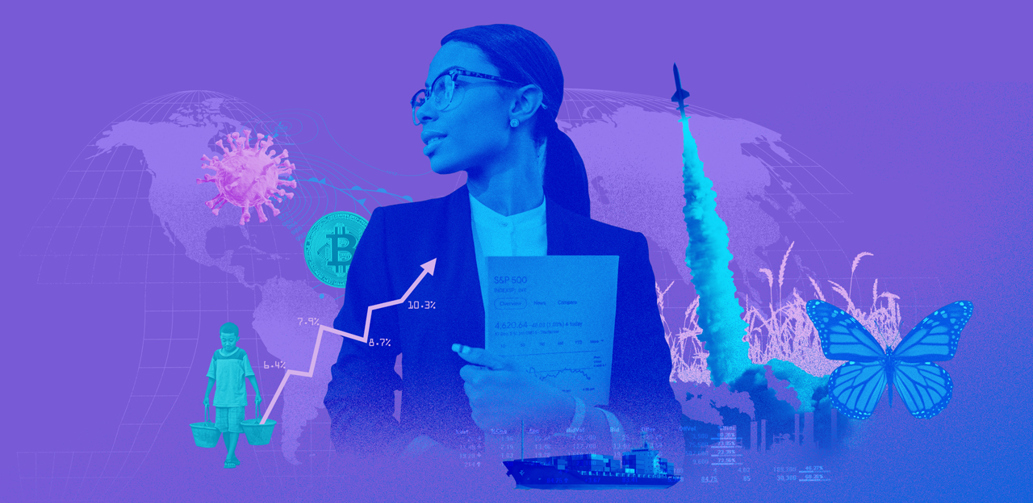 Global Crosswinds, Stakeholderism and General Counsel
The Lex Mundi General Counsel Summit in Munich brought together senior in-house counsel from over 30 blue-chip companies around the world. Across two days we drilled down on market trends impacting companies and the legal advice they will need, in order to adapt to prevailing global crosswinds – namely, an economic slowdown, geopolitical conflicts, and the energy crisis.
Featuring findings from the most recent Lex Mundi General Counsel Summit, held in Munich, it explores fallout from global crosswinds, such as the global economic downturn, geopolitical conflicts, and the energy crisis. The subsequent report released today finds that the new paradigm of stakeholder governance is fundamentally transforming the GC role.
The report breaks down into three key areas of focus:
GCs will need to get to grips with a perfect storm of negotiating lender KPIs and regulations that target carbon emissions against the backdrop of rising borrowing and energy costs.
Across different stakeholder groups examined in the Report, some countervailing trends are surfacing, the exception being regulation which has become both more expansive and defined to include the 'unwritten rule of law'.
The combination of global crosswinds, stakeholderism and regulation are causing some GCs to sharpen their focus on bridging external and internal constituencies.
The Report concludes with advice for GCs on how to manage the evolving stakeholder agenda during current global crosswinds, and how to help their companies navigate a myriad of competing stakeholder demands.
"The stakeholder governance paradigm is showing impressive durability against strong global crosswinds in terms of markets, geopolitics, and the energy transition. Although 2022 has been marked by countervailing trends reflected in the governance data and a wave of substantive criticisms, it is new regulatory action from central banks, governments, and courts that stands out most as reinforcing the stakeholder agenda. The broad range of regulation that is starting to come into force is requiring more GC attention and smarter on the ground intelligence."

Eric Staal Vice President, Global Markets