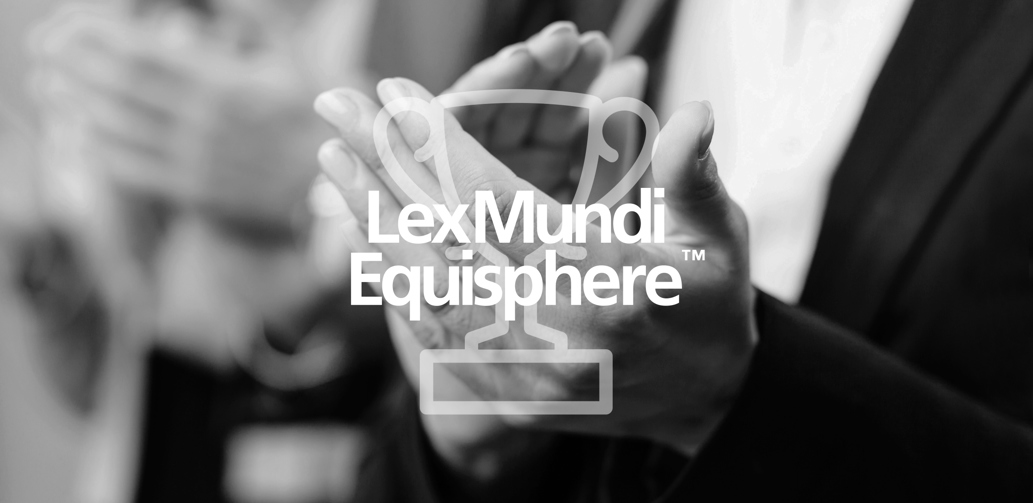 Lex Mundi Equisphere®, the innovative digital service delivery model launched in 2020 during the global lockdown to support ambitious global businesses, is proving not only a commercial success, but also a critical hit picking up prestigious awards in a number of global awards schemes.

Lex Mundi Equisphere picked up a Gold Award at the International Business Excellence Awards 2021, an award at the 2022 Legalweek Awards in New York, and, most recently collected an award in the Business Development category at the LexisNexis Legal Awards dinner, held in London in March.
The varied categories of Applied Technology, Legal Operations, Customer Experience, and Business Development – demonstrate the breakthrough, compelling capability of Lex Mundi's new client service platform.
Lex Mundi's global client service platform, Lex Mundi Equisphere, launched in 2020 is designed to offer international organizations an attractive and innovative alternative when outsourcing multi-jurisdictional legal services, whether simple or complex. For clients, Lex Mundi Equisphere provides an easy-to-use single interface with Lex Mundi members. You can create an international legal team tailored precisely to your geographical footprint and needs.
This smarter way of working provides clearer, real-time oversight offering better control of budgets, deadlines, and deliverables - so that clients can focus on the quality of advice and the outcome of the engagements, rather than administering the delivery.