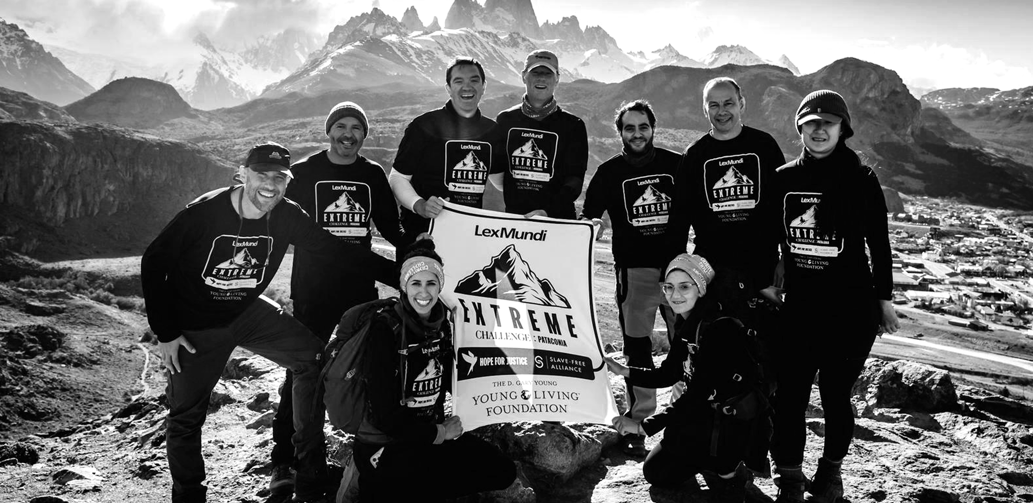 Lex Mundi Members and Clients Execute Extreme Patagonia Challenge in Partnership with Hope for Justice Lex Mundi members from Germany and Mexico, clients from the United States, Lex Mundi and Hope For Justice representatives set out on an Extreme Challenge through the Patagonia region with a mission of bring awareness to modern day slavery and human trafficking. One team united for a purpose.
---
More souls are trapped in slavery today than ever before in history. An estimated 49.6 million people are enslaved in human trafficking. Revenues annually surpass $150bn* in illicit profits from slavery. Lex Mundi partnered with Hope For Justice and Charity Challenge to combat this overwhelming issue. Together the Extreme Challenge Team has raised nearly £36,000.
"It's easy to carry on in your day-to-day, because you know there is very little impact you can have [and do about it] but in fact, when you come together in a group like this, you see your voice does make a difference and therefore you have a calling to use that voice" said Eric Staal, Vice President of Global Markets for Lex Mundi. "Don't look away but look at it and use your voice to spread the message".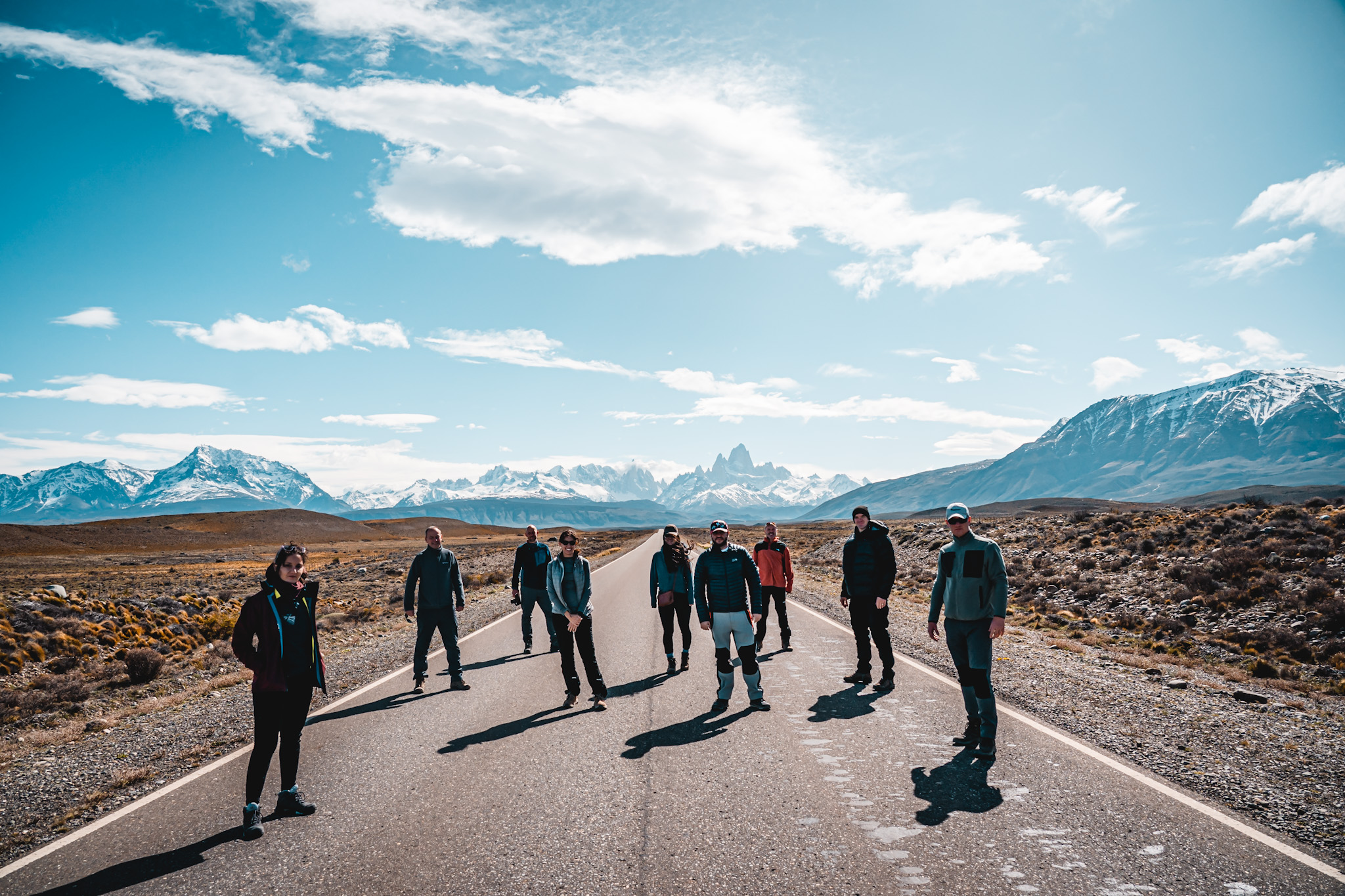 Seven extreme hiking days of 20-25KM per day brought fierce winds, ice covered trails, fresh snowcapped mountains, and persistent rains. Through these intense conditions the Extreme Challenge Team had an opportunity to showcase their journey of perseverance and endurance through mother nature's conditions. Quickly, it became apparent the relentless climate conditions pale in comparison to those trapped in slavery and trafficking.
Tim Nelson, Chief Executive Officer, added, "It can feel overwhelming. But, by celebrating every single life that finds freedom and restoration, celebrating every business, every government and individual that commits to play their part, then together we can be an unstoppable force".
Lex Mundi representatives, Eric Staal and Taryn Butchard have nearly reached their fundraising goal – we encourage you to help us continue the fight of ending slavery and human trafficking. Donate here
End Slavery.
Change lives.
About Hope for Justice
Founded in the UK in 2008, Hope for Justice now works across five continents with a model based on four pillars: preventing exploitation; rescuing victims; restoring lives; and reforming society. Slave-Free Alliance helps businesses to build resilience against modern slavery in their supply chains. Learn more about Hope For Justice and Slave-Free Alliance.
*Sources: International Labour Organisation and International Monetary Fund