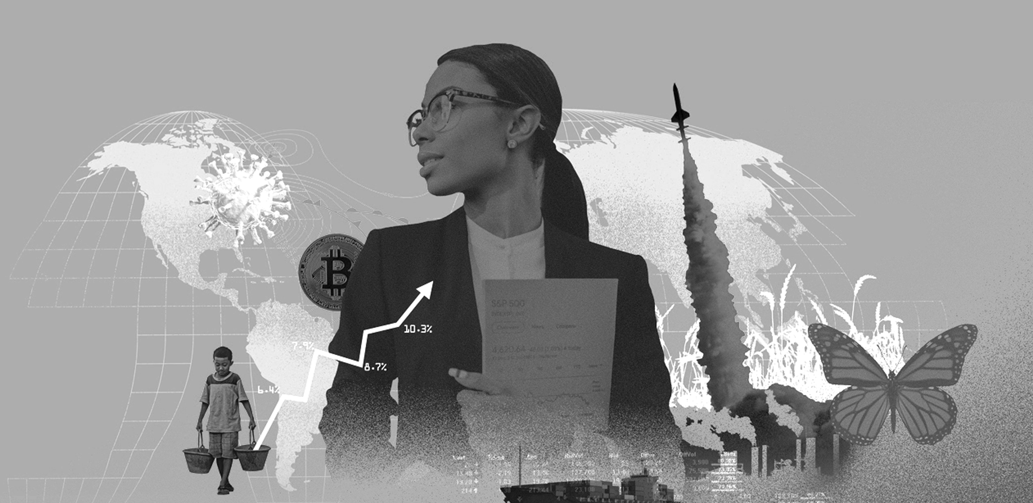 Prevailing global crosswinds and active stakeholder engagement will require heightened general counsel attention into 2023 - according to new Lex Mundi report
---
Lex Mundi gathered senior in-house counsel from over 30 large corporates, along with Lex Mundi's leading member firms, at its latest Annual Summit to discuss how key challenges for the year ahead might impact General Counsel (GC). The report concludes that the durability of the new "stakeholder governance paradigm" has significant implications for GCs involvement in strategic decisions, operations and risk management heading into 2023.
Lex Mundi, the world's leading global network of independent law firms, has identified how global crosswinds are impacting stakeholder governance and the role of the General Counsel (GC). This year's Lex Mundi GC Summit, held in Munich in September, brought together senior in-house counsel from over 30 blue-chip companies around the world to discuss the fallout from global crosswinds, such as the global economic downturn, geopolitical conflicts, and the energy crisis. The subsequent report released today finds that the new paradigm of stakeholder governance is fundamentally transforming the GC role.
The Lex Mundi GC Summit Report 2023 titled "Global Crosswinds, Stakeholderism and General Counsel" ('the Report') builds on findings from last year's report – which identified and defined the emergence of the stakeholder governance paradigm as an evolution of traditional corporate governance. It concludes that the shifting landscape of stakeholder pressure, in particular the tilt toward sharper regulatory action, necessitates a step-change in risk management, stakeholder diligence and qualitative horizon scanning.
GCs will need to get to grips with a perfect storm of negotiating lender KPIs and regulations that target carbon emissions against the backdrop of rising borrowing and energy costs. Conversations with GCs revealed that they and their management teams are only just now becoming aware of how environmental, social and governance (ESG) requirements will shape refinancings, divestments, acquisitions, or business unit restructurings. Complicating things further, central banks are imposing additional pressure on lending institutions, and greenwashing fines have started to bite. The Report foresees GCs collaborating more with finance teams on negotiation of borrowing terms and with management on adherence to covenants and performance targets.
Across different stakeholder groups examined in the Report, some countervailing trends are surfacing, the exception being regulation which has become both more expansive and defined to include the 'unwritten rule of law'. Data from 2022 implies that activism among shareholders has only increased and is more focused on environmental and social issues, counter to the expectation that economic crosswinds and the regulatory tilt might take the heat off boards and management. At the same time, we saw fewer resolutions receive majority approval. The conversation around the tilt toward regulatory activism also brought to light the concept of the unwritten rule of law, in which courts draw upon alternative sources to fill a void of law and regulation as a basis for judgments that hold companies liable for climate change or other adverse ESG-related impact.
The combination of global crosswinds, stakeholderism and regulation are causing some GCs to sharpen their focus on bridging external and internal constituencies. While GCs may be less vulnerable to information asymmetries compared to other corporate functions, some are still taking steps to be better positioned for engagement based on deeper diligence and more time-intensive qualitative horizon scanning techniques, in order to support risk management, strategy and operations.
The Report concludes with advice for GCs on how to manage the evolving stakeholder agenda during current global crosswinds, and how to help their companies navigate a myriad of competing stakeholder demands.
Eric Staal, Vice President (Global Markets) at Lex Mundi:
"The stakeholder governance paradigm isshowing impressive durability against strong global crosswinds in terms of markets, geopolitics, and the energy transition. Although 2022 has been marked by countervailing trends reflected in the governance data and a wave of substantive criticisms, it is new regulatory action from central banks, governments, and courts that stands out most as reinforcing the stakeholder agenda. The broad range of regulation that is starting to come into force is requiring more GC attention and smarter on the ground intelligence."
Helena Samaha, CEO and President of Lex Mundi:
"Global events have redefined our understanding and sentiment towards ESG concepts and other emerging areas of regulation. These factors are impacting the stakeholder agenda at an accelerated rate and increasing pressure on in-house legal departments, many of which are reporting that they are reaching a breaking point in their ability to advise on regulatory compliance. At Lex Mundi we have been facilitating conversations about the role which GC have in managing stakeholder relations in this new landscape."